Παρασκευή 27 Ιουλίου 2018

στις 21.00
⚠
Δεν έχει ανέβει η αφίσα.
Pirates City D.I.Y. live (Island Tour 2018)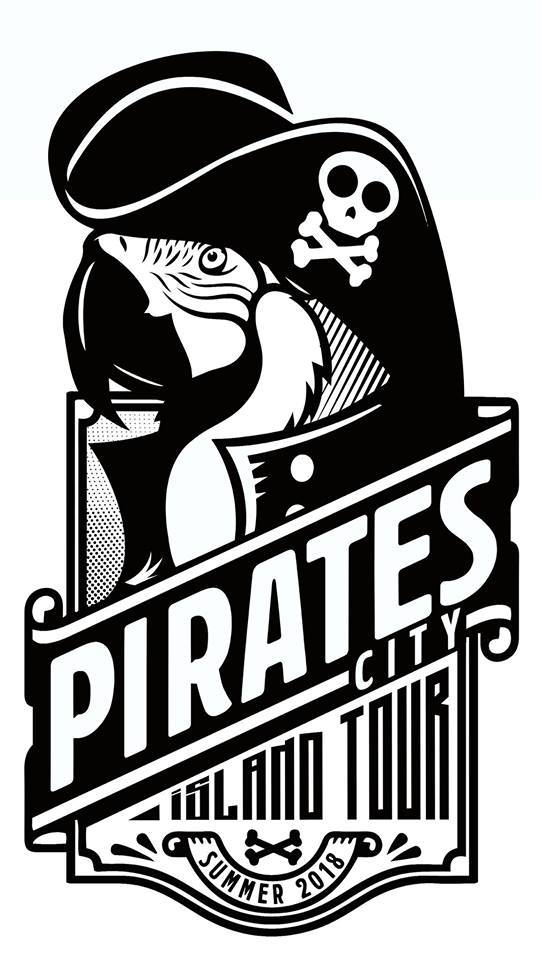 Pirates City Summer tour 2018 with Tuned Tools Guitar Lab
Agean Sea Greece
Fortunate Isles Release 2018
~Tour Dates:
~Friday 27/7 Sikinos, Chora Main Square
Síkinos, Kikladhes, Greece
~Friday 3/8 Chania,Old town Μουσική Αμηχανία
Μουσική Αμηχανία Χανιά
~Sunday 5/8 Crete South, Matala , Hakuna Matata
hakuna matata Matala
~Monday 6/8 Crete SouthWest, Palaiochora Pearl Cavo Beach bar
Pearl Cavo Palaiochóra, Khania, Greece
~Tuesday 7/8 Crete SouthWest, Sougia, Fortuna
Fortuna (Official) Sougia
~Wednesday 8/8 Hrakleion, Πάρκο Γεωργιάδη (Georgiadi Park)
Φυλές του Πάρκου Γεωργιάδη Στοά 60
Φυλές του Πάρκου Γεωργιάδη Στοά 60
~Thursday 9/8 Ios,Chora Main Square (Pirates City Fest)
Ios, Greece
~Saturday 11/8 Anafi, Roukounas Beach
Anáfi, Kikladhes, Greece at Ktima Roukouna
~Monday 13/8 Mykonos, Kite Surf Mykonos, Korfos Bay
~Tuesday 14/8 Ag. Kirikos, (Icarian Pirates Boxing Club)
Icarian Pirates Boxing & Kickboxing Club Ικαριώτισσα Beer
Icarian Pirates Boxing & Kickboxing Club Ικαριώτισσα
~Thursday 16/8 Armenistis Village, Livadi
Ikaria
~Saturday 18/8 Fournoi Kampi Beach Bar
Kampi Beach Bar Φούρνοι Ικαρίας
~Sunday 19/8 Ikaria MesaktiBeach Bar
MesaktiBeach Ikaria
~Samos, Carlovasi street Art Fest
http://karlovasifestival.gr/
Sámos, Samos, Greece
~Summer Vibes, Coctails, Sea,Lives, Festivals, Beach Houses,D.I.Y.
Colours, Fortunate Isles, Magic, Drunken&Rum Nights, Reggae, Beers,Punkrock,Sunrise and Sunset Times...